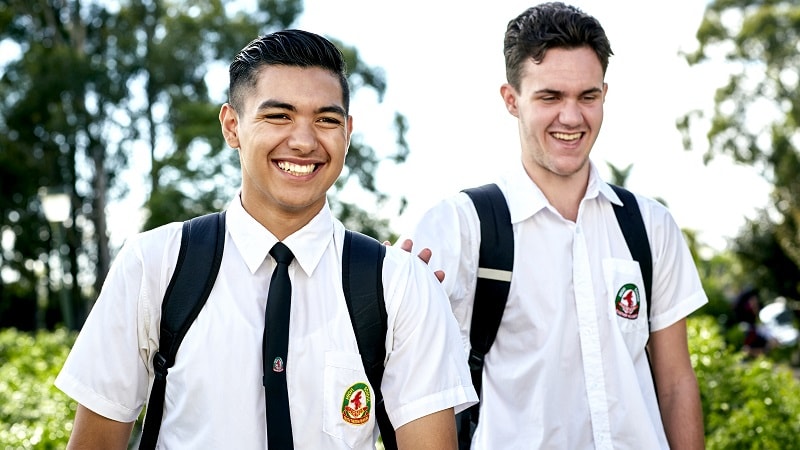 Even for those that believe they're the best years of your life, school can be really difficult at times for teenagers. Your child may feel under pressure to perform well in exams, maintain a healthy social life, and start making tricky decisions about the rest of their lives. It's normal for teenagers to go through rough patches at school, but if you're worried about your child, there are things that you can do to help.
This article can help if you want to:
learn about the different causes of stress at school and how these can affect your teenager
find out how to spot when your child isn't coping at school
help your child manage hurdles at school more effectively.
Problems at school that your child could be facing
Anyone who has been a teenager (so, everyone) will recall the ups and downs of being at school. When your child is having a hard or stressful time, there are some common experiences that you might like to consider:
Signs that your teen might be having a tough time
If you're unsure how your teenager is coping, look out for these changes in their mood or behaviour, then use our resources to support them:
being withdrawn or disengaged
a loss of interest in the things they usually enjoy
changes in their sleeping or eating habits
feeling grumpy or irritable.
Other ways you can support your teen
Having a strong sense of self can really improve your teen's time at school, so helping them explore this and building their confidence can be a great thing to work on. Taking an active interest in things that are going on for them and having open and honest chats can really help teenagers feel like they're supported.
If your teen is more stressed than usual, talk to them about what's going on. Share positive coping strategies with them, or direct them towards an app, like the ReachOut Breathe app, helping people manage their anxiety. If you're still worried, talk to your GP and have a look at some other things to try.
ReachOut Parents One-on-One Support can connect you with a family professional to discuss any concerns you have. You can also connect with other parents who are in the same situation as you in our anonymous parents forums. Here you can discuss any issue or experience you and your teen are encountering.