What is online peer support
Online peer support is when people in similar situations and with similar experiences share knowledge and help each other, all online. You may have seen the ReachOut Parents forums; they're an example of online peer support. ReachOut Parents forums are a community where parents get together, ask questions, share what's going on and also just shoot the breeze.
Online peer support like this is great because it's anonymous and available any time you need it. We asked the community what online peer support is and how it can be helpful for parents of teenagers. If any of this sounds like it might be good for you join the forums here.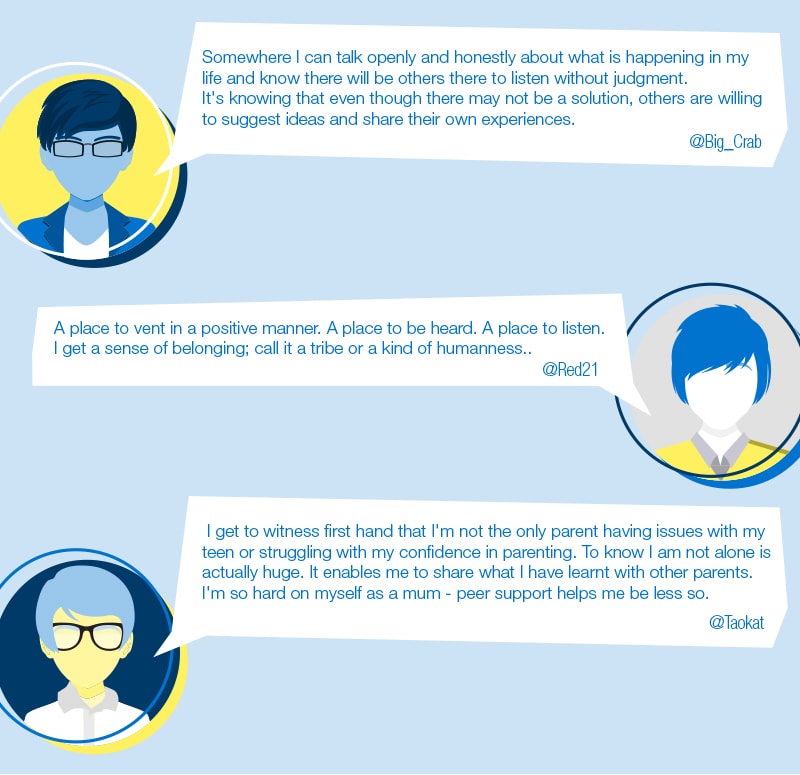 Our youth site also has a forum where young people can support one another. Share it with your teenager if you think it would work for them.
Did you find what you needed?