Surviving online learning: A guide for families
We know online learning has been stressful for families, and that you're feeling overwhelmed. We're here for you, with tips for managing your own wellbeing and supporting your teen through this tough time.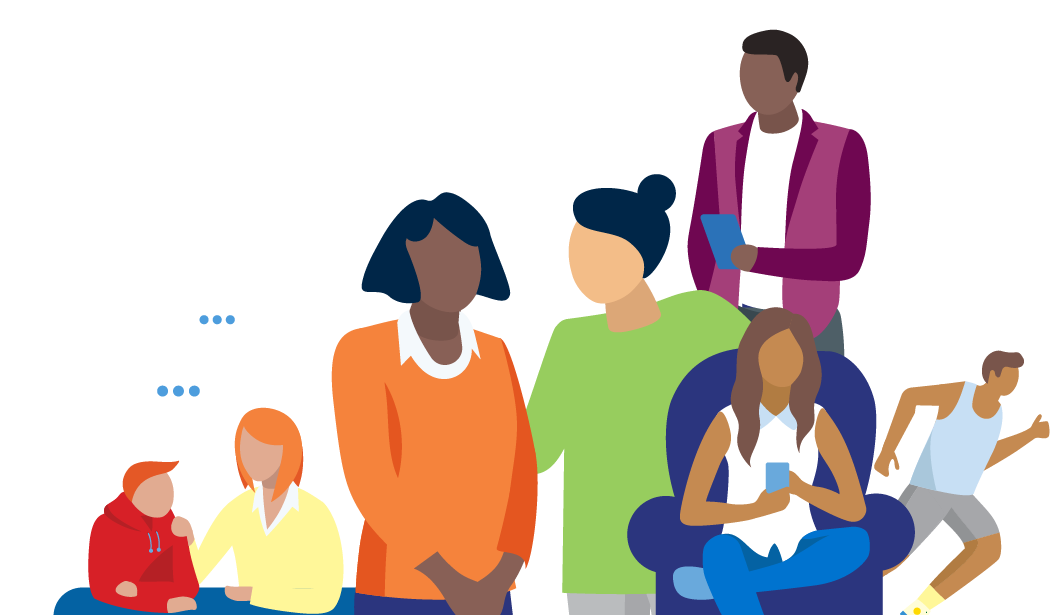 Take a breath

When you feel overwhelmed, take a breath to calm yourself down. Try the 4–7–8: breathe in for four seconds, hold your breath for seven seconds, and exhale for eight seconds.

Take breaks

Take breaks with your teen – go for a walk, cook a meal or play a board game. This will help you and your teen to recharge, away from the screens.

Routine helps

Help your family keep a regular schedule. Consistent sleep and wake up times, meal times and rest times will help things feel a bit more in control.
Connect with other parents/carers
Hear from other parents about how they're coping with online learning.
How to manage stress levels
By prioritising your own wellbeing during coronavirus, you'll feel better and be more able to support your family.

Find out what's up with your teenager and get tips on how to communicate.

Jane speaks about the opportunities available through this time, filling her own cup and how she supported her family during COVID-19.
Top tips for your family's wellbeing
Make self-care a family priority. Commit to a time every day where each member of the family has solo self-care time, even if it's just for 10 minutes.
Chat with your teen about the future. It might seem scary, but you can help them cope with the uncertainty.
Do something fun as a family. It could be playing a board game or learning a TikTok dance together - anything to get your minds off work and school and to have a laugh.
Be there for your teen. Sometimes, they might need to have a little vent. Try not to give advice or suggestions...just be there and listen!
Support for when your teen is worried about the future
There are so many options after school

Your teen needs to know that their ATAR does not define them. They can always change their mind about what they want to study and can always change courses. How about a vocation or apprenticeship? Or even a gap year?

Have a Plan A, B and C

It can help to sit down and come up with a few different plans with your teen. Think about outcomes that you'd both be happy with and write them down. That way, if things don't go as expected, you've already got a plan in place to action!

Create some momentum

Chat with your teen about what they can and can't control. Help them focus on the things that they can control, like reaching out to friends or sticking to a routine. Doing this will help them see that they can still move forward, even during times of uncertainty.
Connect with other parents/carers
Hear from other parents about how they're coping with online learning.

Articles
Learn how to help your teen overcome setbacks and look forward to the future.

It's not unusual for teens to experience stress about their future, especially if they are nearing the end of school.
How you and your teen can cope with exams
We've created a planner template to help you make a schedule and routine for the family.

If your teenager is having school motivation issues at the moment, here are a few ways to help.

Here are some strategies that will help you and your teenager to cope with study stress.
Stay in touch
Subscribe to receive updates, news and articles from ReachOut. To see how we use this information check out our Privacy policy.