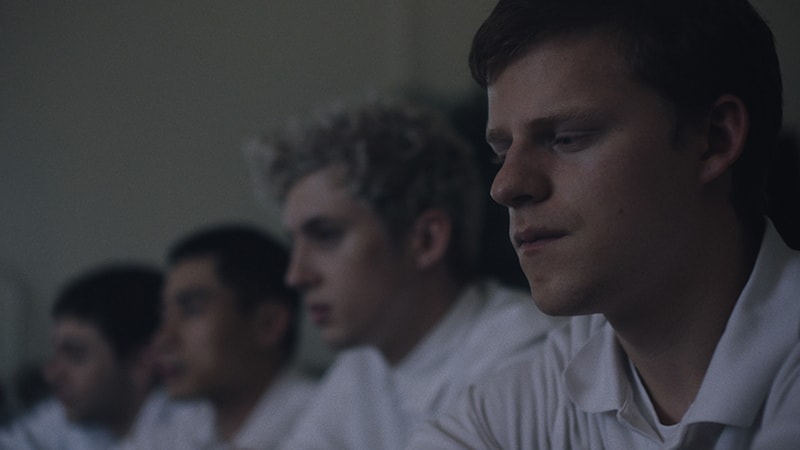 There's a lot of buzz around Joel Edgerton's new film Boy Erased, where the son of a Baptist preacher is forced to participate in a church-supported gay conversion program. It is based on a true story and covers some pretty intense themes around sexuality, identity, conversion therapy, family conflict and suicide. While it's received a lot of positive reviews for how it handles these issues; it could leave you or your teen feeling angry, frustrated and upset.

At the same time, it could also give you an opportunity to have a conversation with your teen about some really confronting yet important themes.

Here are some tips to help you work through what's right for your family.
Watch the trailer
It's a good idea to watch the trailer and read up on the issues the film explores. If you show that you are comfortable and knowledgeable with the issues it explores, your kids are more likely to open up to you if it affects them.

Expand your knowledge on the topics in the film by checking out our topic on sexuality.
Check-in before they see it
Check in with your teen before they see the movie. Let them know that they don't have to watch it if they don't want to. If they are keen to see it, have a chat about how they're going at the moment - you can ask their wellbeing number or just have a general conversation. This way, you can work together to figure out whether they're in the best headspace to watch the film.

You could also offer to watch it with them. That way you can talk through anything tough as it comes up.
Separate your own feelings from theirs
It's likely you have your own thoughts and feelings about the movie or the themes in it. It's also possible that they might be different to your teen's thoughts and feelings. While it can be tricky to do, it's usually most helpful to focus on how your teen feels about it, rather than your own opinions. You'll be able to support them better if the focus is on them.

That said, it's important for you to have an outlet to discuss your own reactions to the film - try chatting to a trusted friend or other family member about it.
Chat to them afterwards
While films like Boy Erased can be confronting, it does create space to talk about important issues around sexuality, identity, acceptance and mental health. After the movie see if you can grab a cup of tea or a milo, chat on the drive home or even go for a walk together so you can talk about the movie.

As a start, you could ask them how they felt about the movie, if it raised any questions for them or if there's anything they would like to learn more about.

If you feel like your teen wouldn't be comfortable sharing with you, you could suggest they chat to a supportive older sibling, Aunty or Uncle or a friend. They could also call QLife, a national telephone and web counselling service for lesbian, gay, bisexual, trans and intersex (LGBTI) people and their friends and family.
Encourage self-care
Suggest they do something that makes them feel better after watching. This could be going for a walk, chatting to a friend, having a cup of tea or anything else that makes them feel good.
Let them know their support options
Let them know where to go for help if they need more support. Ask them who they would feel comfortable talking to and connect them with services like ReachOut or Kids Helpline.
There are also LGBTI specialist services available here.
Did you find what you needed?