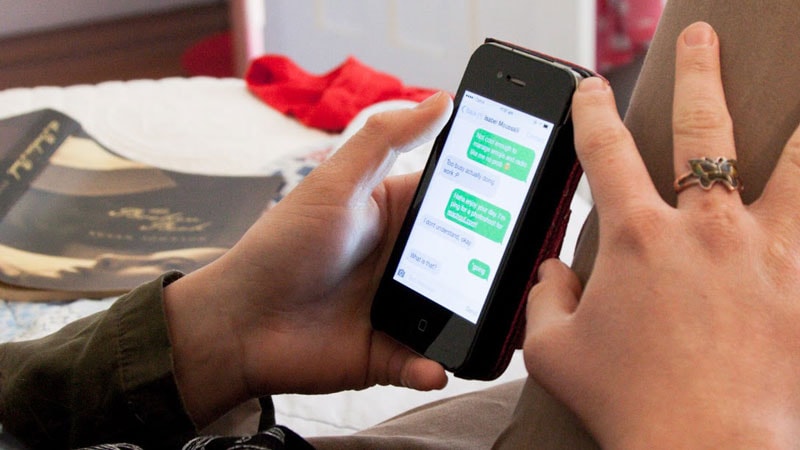 One of the biggest fears for parents is that their child could either meet inappropriate people or engage in inappropriate activity online. By exploring and discussing safe technology use with your child, you can both become more safety-savvy in the online space.
Familiarise yourself with technology
According to a recent study by the Young and Well Cooperative Research Centre, the best way that you can assist your child to stay safe online is to ensure that you're familiar with technology yourself. The study found that parents' technical skills in using online safety controls were ranked between 'novice' and 'average', whereas young people's skills were ranked between 'average' and 'expert'. The study found that an excellent way for parents to build their skills is to ask their children to teach them. This strategy will not only increase your digital literacy, but will also give you confidence that your child knows how to stay safe online and will open up avenues of communication within the family.
Interacting safely online
Ask your child to explain to you how they keep themselves safe online – learn from them. Together, you can set some boundaries and guidelines for interacting safely online.
These strategies might include:
On social media, only 'friend' people you have met in real life.
If you haven't met someone in real life, never assume that they are who they say they are.
Remind your child that words and pictures posted online can last forever.
Ensure that privacy settings on social media are set appropriately.
Net filters can be useful, particularly for younger children, but understand that older children can often find ways around them.
Many parents choose either to overtly or covertly monitor their child's online activities. If this is the strategy that you choose, it's important to have discussions with them about your and their expectations of privacy. Demonstrating trust, communicating your concerns openly and agreeing on boundaries is the best way to ensure an acceptable balance between autonomy and safety.
Learn more about social media, safety and privacy online.
Did you find what you needed?