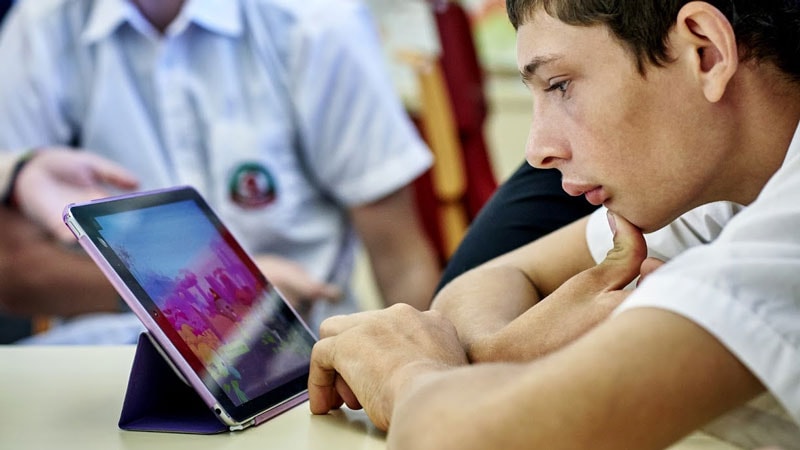 As children grow up, their use of technology will most likely increase. Mobile phones, social media and gaming all come with opportunities to connect with the wider world. While this can be great in building friendships and a sense of community, it can also mean that young people can be at risk of technology overuse, inappropriate contact with strangers and cyberbullying. As a parent, these are important considerations when deciding at what age to introduce different technologies to your child.
It's important for you and your family to be clear about what is and what isn't age appropriate technology. Since many challenges your teenager could face online are similar to those in the offline world, consider how well your child makes decisions, manages friendships and sets boundaries in their offline world. Maturity levels differ a lot from one child to the next, so it can be best to think about your child's behaviours, rather than their age, when considering what technologies they should have access to.
Think about the behaviours you would like them to display before they start using certain technologies on their own. Some questions to consider include:
What boundaries or restrictions should be imposed when using a mobile phone? For example, they could have a phone for calls and SMS messaging, but without data. Or you might allow data, but come to an agreement on which sites they should access. Consider whether they understand about safety and are able to make good decisions.
Do they display appropriate behaviours to be able to use social media independently? Are their offline relationships healthy and strong? Do they understand the potential risks involved and what they can do about them?
What videogames will you allow your child to play? Will they be able to balance 'play' between the offline and online space?
Use the questions above as talking points with your child when considering whether they should or shouldn't be allowed access to certain technologies. As new items of technology are introduced, it's important to have open discussions and to collaboratively set rules and boundaries around usage. Also, discuss the potential for refreshing or relaxing the rules as your child grows older.
A good resource to be more informed about the websites, games and apps that young people are using is the Common Sense Media site. It provides ratings and reviews of a huge range of online and offline entertainment options for young people that you can search and filter by age.
Did you find what you needed?