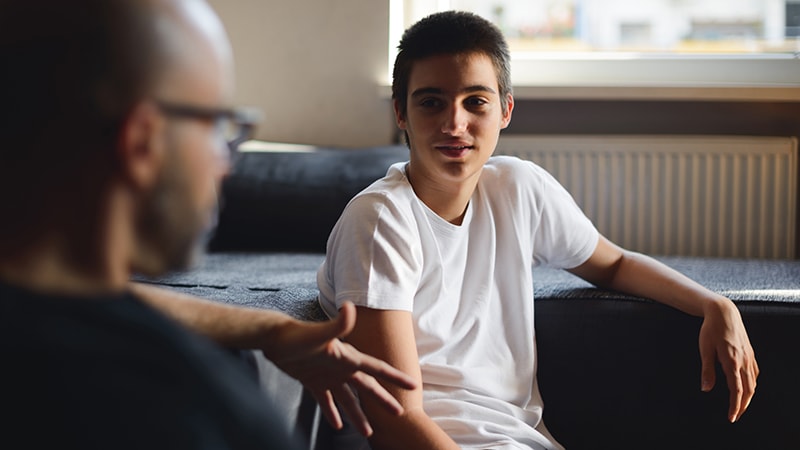 Written by Matthew Green

'You invest a lot in your kids, from the sleepless nights early on and the frightening trips to the emergency room, to homework assignments and a million miles of taxi driving. The great thing is that everything you put in counts, and with a bit of luck, one day they will realize it. Love adds up to something. It's indestructible and immortal and carries on long after your own life is over. Who could ask for more?'
― Steve Biddulph, The Secret of Happy Children
High school students have a lot on their plate. Between the pressure of assignments and exams, meeting mum and dad's expectations, changing friendships, romances, and wondering about gap years, uni, TAFE, or vocational training, it can be a rough time for a teenager. Sitting atop of this list is the problem of finding a job and establishing a career.
Will they get a job that pays enough for them to do the things they want to do such as buying a house, raising children, taking a holiday, and just living life in general? Will they find a job they actually like?
As a father of five, I've been around the block a few times helping my kids find a path that's right for them, so here are my top tips for communicating with your teenager.
Tip 1: Listen
This is probably the best tip I can share with you. My wife and I are both university graduates, so naturally we expected our children to follow in our footsteps. Our first born finished year 12 with excellent results and we began pushing for him to choose a career path. I still remember our conversations.
'But Mum, I don't want to...'
'Of course you do son. Medical research will mean you can work anywhere in the world.'
'But Dad, I don't really like…'
'Computerisation is the future of the workplace mate. With a degree in computer science you'll have a career for life.'
He was doing a double degree in computers and biomedical science and hated every second of it. What he loved was the weekend electrical work he was doing with the company that looked after the apartment complex where we lived. When they offered him an apprenticeship he came to us to talk about dropping out of uni. His reasons and his arguments were very good, so we drew up a list of pros and cons with him and asked him to promise us that he would take a gap year to see how it all worked out. He is an electrical engineer now, with his own business.
Tip 2: Let your child direct the conversation
As parents we are all very good at spotting when our child has a problem. The hard part is getting them to talk about it. I had been trying to figure out why my son was having such a hard time in year 10. He had always been an outgoing child with a wicked sense of humour, yet almost overnight he had become a bit withdrawn. When his mother suggested moving him to a trade college, his mood brightened a little. I decided the best thing was to let him direct the conversation about his future. It began with me sharing something about my experience as a teenager.
'I wish I'd done a trade instead of going to uni.'
'Really Dad?'
'Yeah. I mean, my degree has been awesome for my career, but it would be so cool to be able to build a house or repair a car don't you think?'
'Yeah, I guess.'
'If you could be any kind of tradesman you wanted, what would you pick?'
I listened intently that night as my son talked about carpentry, Rugby League, plumbing, girls, electrical wiring, the beach, engineering, his group of friends... Although he didn't always stay on topic, the conversation was on his terms and it always circled back to his future. He is currently in year 11 studying construction, electrical engineering and auto mechanics, and he's happy.
Tip 3: Remain calm and don't simply give in
We all can agree that shouting, screaming and losing your cool is never productive. Neither is throwing your arms in the air and walking away. However, facial expressions such as rolling your eyes or a slow shake of your head can also produce a similar result. Whilst they may happen by accident, these actions can have the same devastating impact and send your teenager back into their shell. Instead, breathe deeply, relax your muscles, focus your thoughts and deliver your responses in a calm way. This will keep the conversation going and hopefully lead to a conclusion that works for everyone.
If you need some more tips for how to talk to teens, check out this video.
Tip 4: Back their decisions
When your conversations about this have finished, and the decision has been made, get behind it 100%. No second-guessing, no revisiting old arguments. You have empowered your child to be a critical thinker and problem solver. You have taught them negotiation skills and how to organise their reasoning.
Regardless of what happens next, just be there for them.
Did you find what you needed?