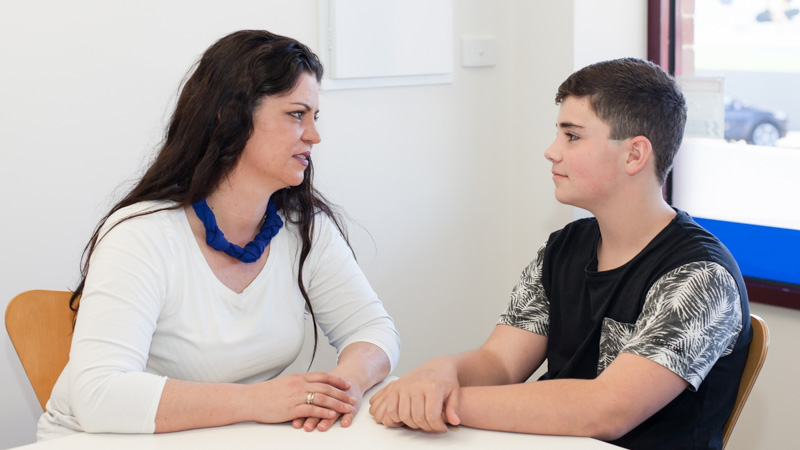 Getting help and support can be hard enough without having to know the definitions of all the new words you encounter. We've put together this list so that you can understand what things mean and be on your way to support faster and easier.
Services
People
Coach: A professional who helps plan and achieve your goals. ReachOut Parents have a free coaching program, learn more here.
Counsellor/School counsellor: A professional (usually with a social work or psychology degree) who uses talking and support to help you work through issues and problems.
Social worker: A professional who provides support to improve your wellbeing, including addressing disadvantage. You'll find social workers in a variety of roles like casework, counselling, and community work.
Student Support Officer: A school staff member who works in collaboration with community services to identify and intervene early with teenagers who have additional needs or are at risk of disengagement.
Welfare teacher: A regular teacher who is also responsible for the health and wellbeing of students, promoting personal and social development and fostering positive attitudes.
Terms
AOD: Alcohol and drugs. Learn more about alcohol here.
Boundaries: personal boundaries are the physical, emotional and mental limits we establish to protect our emotional wellbeing.
Consequence: An action or outcome that will take place should rules or boundaries be broken. Learn more about risk taking and consequences here.
Cyberbullying: Harassment and intimidation that happens online. Learn more about cyberbullying here.
Domestic violence: Physical, emotional and/or economic violence and aggression within family or intimate partner relationships. Learn more about how to deal with violence in the home here.
LGBTQI: A catch-all term for people who identify as Lesbian, Gay, Bisexual, Transgender, Queer, Intersex. Learn more about sexuality here.
Self-talk: This is your inner voice and can be positive or negative ie. "I look great today." or "Nobody cares about me."
Sexting: When someone shares explicit texts, images or videos on the internet or their mobile. Learn more about how to approach sexual behaviour online with your teenager here.
Specific mental health difficulties: There are lots of diagnosable mental health difficulties other than depression and anxiety, including Bipolar Disorder, Schizophrenia and Obsessive Compulsive Disorder (OCD). If you think you or your teenager might have a mental health difficulty it's a good idea to see a professional. Learn more about getting help for teenagers here.