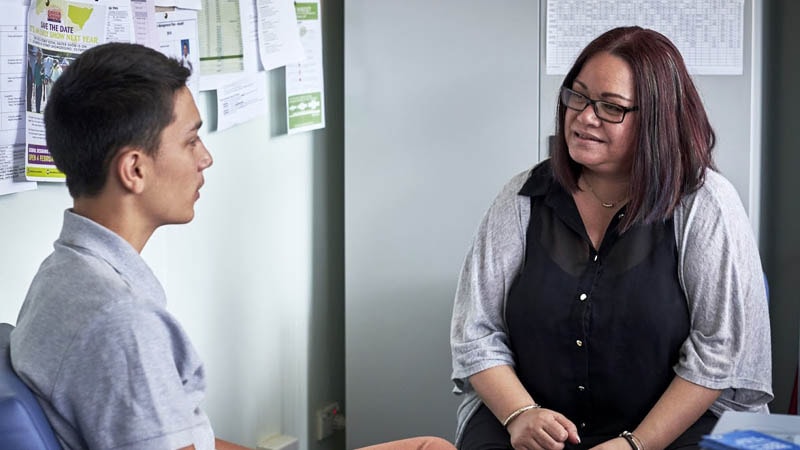 A general practitioner (GP or general doctor) can provide medical assistance for mental health concerns. If you're concerned that your child is experiencing a mental health difficulty, a visit to their GP is a great first step in recognising whether something more serious is going on, and is a great place to learn about treatment options.
How can you access a GP if you don't live close?
People who live in rural, regional and remote areas may not have access to a close GP. Healthdirect provides over the phone, free 24-hour health advice for non-urgent assistance. To speak to a registered nurse, call 1800 022 222.
They keep track of your health information online via eHealth, and also have Telehealth which involves remote consultations via video conference, email and fax. They also offer Medicare rebates for those who live rural, regional and remotely.
Living in those locations may make it difficult for you to travel to hospitals and to receive specialist services but there are still options available for you such as travel assistance which helps with travel and accommodation costs.
There is also online therapy (eTherapy) available, which gives psychological support, information, therapy and other help online or over the phone.
When should my child see their GP?
It's a good idea to seek medical advice when you, or your child, notice that something is wrong. It may not be clear whether your child is experiencing a mental health disorder, but seeing a doctor can help with understanding what they're going through, and how they can start feeling better.
How can a GP help with a mental health issue?
Seeing a doctor can help your child recognise that there are practical methods for dealing with poor mental health. It can also help your child feel as if they can take control over how they approach their mental health and that there is support available for them.
A GP can help with mental health issues by:
carrying out an assessment to find out more about what's going on. They'll ask questions about signs and symptoms, and how long your child's been experiencing them
providing information about where you and your child can get support
referring your child to a psychologist, or other mental health professional
creating a Mental Health Treatment Plan which allows your child to receive a Medicare rebate from visiting a psychologist
prescribing medication to deal with symptoms, if required
Diagnosing mental illness in teenagers can be difficult, particularly when there are a number of things going on. It might take some time before your GP feels able to conclude that what your child is going through is a diagnosable mental illness, rather than temporary psychological distress.
How to get the most out of a visit to the GP
Prepare
Seeing a doctor for mental health issues can be nerve-wracking and intimidating. Your child may be feeling a lot of uncertainty about whether a doctor can help, or may be unsure of how to articulate what they're going through.
A good way to help your child through this process is to make sure that they're prepared for their appointment. Sitting down and helping them write out their symptoms and feelings will help them be able to explain them to their doctor.
Being prepared to answer questions from the doctor is also a great way to get the most out of the appointment. The GP might ask you or your child about some of these things:
your child's medical history
family history of mental illness
traumatic life experience
triggers or things that make your child feel worse
how long your child has been.
Ask questions
Having a list of questions to ask the GP is also a great way to make sure that your child gets the most out of their visit to the doctor. Here are some examples of questions they can ask:
do my symptoms suggest I may be experiencing a mental illness?
what treatments are available?
what practical things can I do in my everyday life to improve my wellbeing?
are there medications that can help?
how will seeing a psychologist or other mental health professional help me?
are there resources available online to help me understand what I'm going through?
Support your child
Making sure your child feels supported through their help-seeking journey is critical in ensuring their effort doesn't go to waste. This may include you accompanying them to the GP, or even allowing them to visit on their own if they prefer to. It might be a bit difficult to understand why your child may not want you in the room with them, but it's important to let them feel in control of their experience.
Find out what rebates are offered through Medicare for your child to see a psychologist under a Mental Health Treatment Plan.
Did you find what you needed?