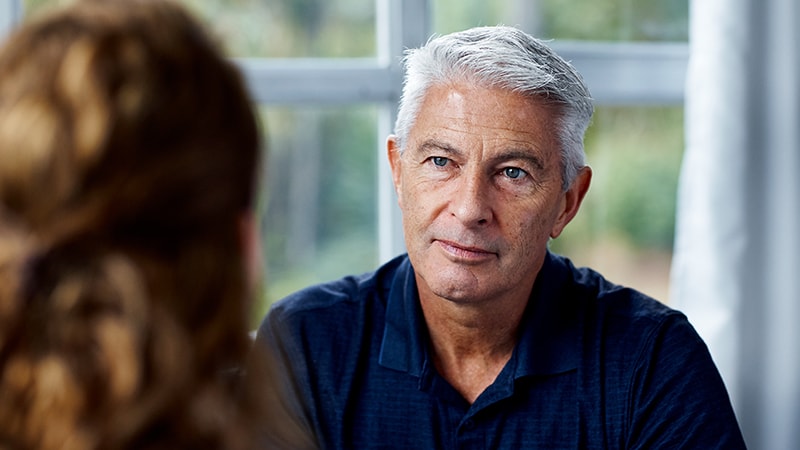 There may be times when your child feels so desperate that their life won't get better, and that they won't get through the crisis. At these times they may contemplate suicide. It's distressing when someone you love loses all hope but if your child is unable to find a reason to keep living, it's essential to help them realise that these thoughts will pass and – with support - they can get through the tough times.

Suicidal thoughts are real but they are only thoughts. Help your child realise that they have the ability to control what they do with their thoughts, they don't have to result in action. Depending on the cause of their distress and suicidal thoughts, the help or 'intervention' that works for them may involve more than one solution.
What you can do
There are things that you can do that might help your child to manage their suicidal thoughts:
Encourage your child to seek help early when the thoughts first arise. Seeking help that's right for them might take more than one attempt, but keeping motivated that you will find the right help is essential
Make agreements with them that they will not act on any thoughts of ending their life before telling you, or telling a helpline like Suicide Call Back Service or Lifeline
Support them through the tough time and help them see that the thoughts will pass
Encourage your child to talk to you about their thoughts. Never leave your child alone if they are suicidal
Encourage your child to call a suicide crisis service – you can find them on the Emergency page
Insist that they refrain from using any recreational drugs or alcohol while they are feeling suicidal
Help them to set small goals as a way of working their way out of their crisis
Help them find reasons to keep living and things to look forward to.
Stay calm and listen
It's important to remain calm but no doubt your concern and even your fear may come through. It's essential that you listen to what your child says. Someone contemplating suicide is feeling pain and so it's critical that they feel heard without judgment. Listening is the most powerful way to prevent suicide but it requires that you listen and accept the feelings that your child is talking about.

What they are saying may not seem rational to you. The pain is a strong emotional response and you must accept it as a genuine feeling.

In many cases having the opportunity to express how they are feeling and knowing they are being listened to will alleviate the pain so that they don't take immediate action. This is most likely to happen if they feel your support, empathy and love.

It's fine to be optimistic about getting help, concerned and patient. But it's important not to try to reason them out of it, attempt to cheer them up or make them feel guilty. The urge to fix everything for your teenager is understandable but right now they need you listening more than talking.
Did you find what you needed?