Teenagers can sometimes be tricky and complicated, full of twists and turns, shifting moods and vibes. Then along came coronavirus (COVID-19) and all its added pressures surrounding work, school and relationships. Even if you're spending a lot of time together, it might seem like figuring out what's up with your teenager requires a degree.
But with the right strategies and a healthy dose of persistence (and patience), you can learn precisely how they're feeling, and why.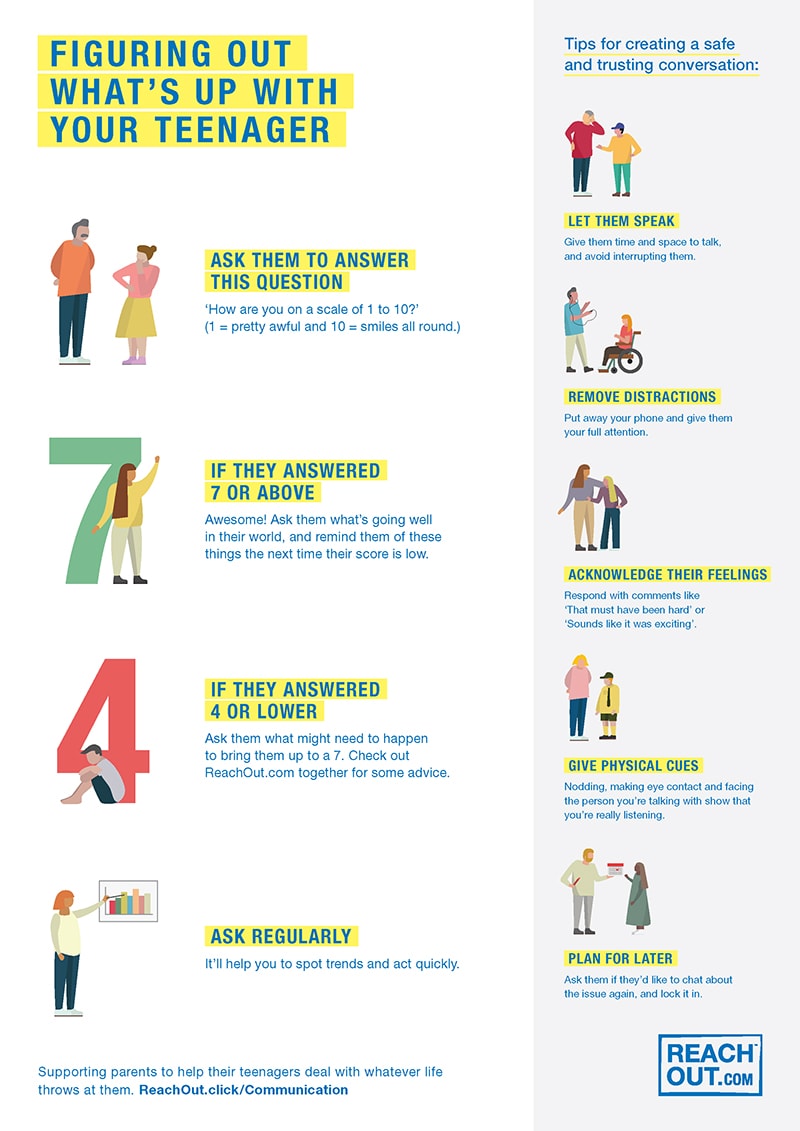 Click here to download a text only version.
Are you after some help coping with the COVID-19 pandemic? Click here.
Did you find what you needed?