This can help if:
you've heard about a tv show or movie that makes you a bit uncomfortable
you're teenager has watched something disturbing already
Disturbing or controversial content can be hard to get away from for teenagers – whether it's filling up their social feed, or the latest TV show everybody at school is talking about. But remember that this sort of media can be stressful and inappropriate, even if your teenager doesn't think so. Here are some tips for supporting your teen through the minefield that is online content.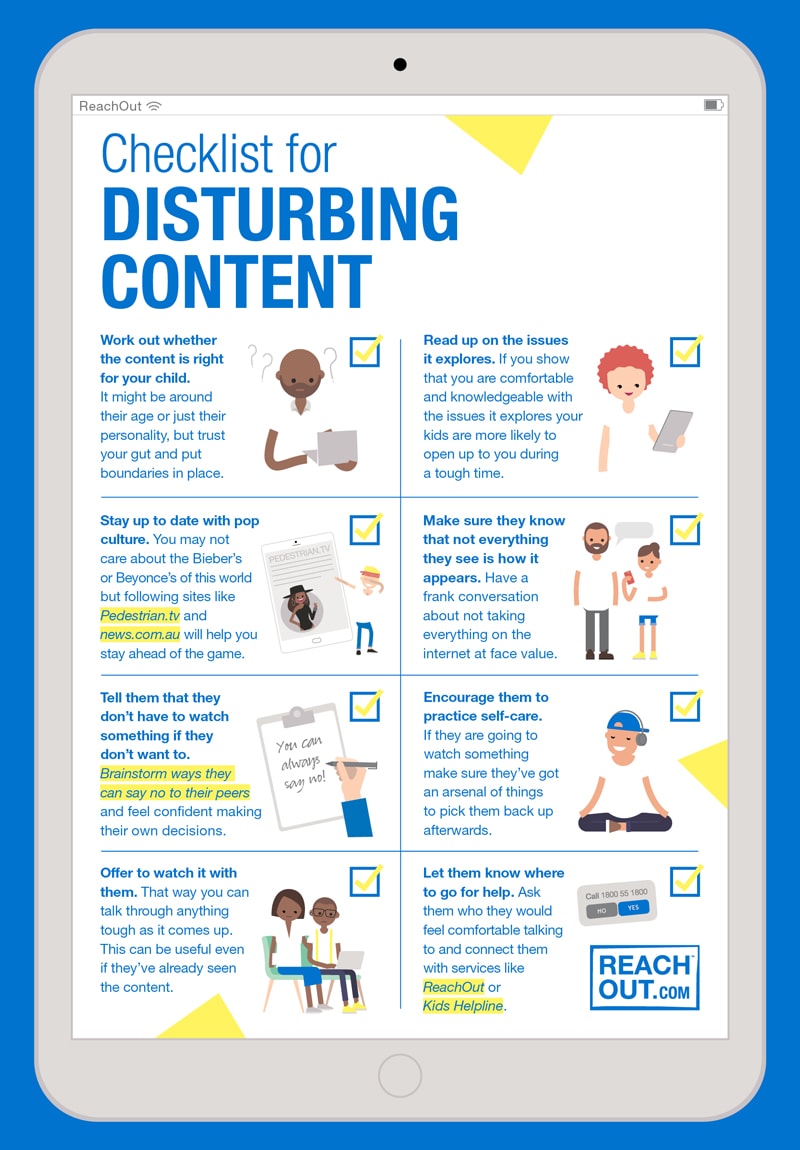 Download a text version of this infographic.
Another thing to remember is that watching disturbing content might have an impact on you too. And that's okay! Try and follow the advice you give your teenager, especially around self-care.
Did you find what you needed?