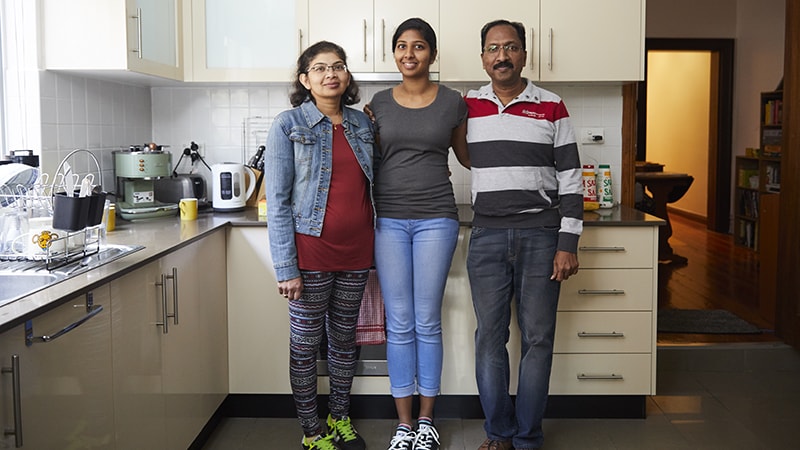 - Written by Jono Nicolas, CEO of ReachOut
The last fortnight must have been horrendous for Barnaby Joyce and his family, particularly his four daughters. Few families are forced to face a breakup in such a public manner, let alone have the Prime Minister comment on it. Sadly, family breakups are far from a rare event in Australia, with almost half of all divorces involving children under 18. So how do we protect our kids while our world is falling apart?
There are no easy answers, and much depends on the situation. As a general rule, parents should first focus on the practicalities of helping your kids adjust to their new reality. Answering such questions as, "Where will the kids live?" and, "How will they get to and from school?" will help establish new family routines. If coming to a long-term agreement is difficult, make a short-term plan that can be reviewed as your relationship changes. While you're focusing on stability and routine for your kids, make sure you have at least one friend to whom you can vent, to be a sounding board and check whether the decisions you're making are focused on your kids' needs. Having that one, sensible friend who can call it like it is is incredibly important to both you and your family. It also means you are less likely to vent to the kids during times of high stress.
Even when the breakup is amicable, negotiating change is often best done with the support of an experienced counsellor. They can not only help repair the damage, they can also help negotiate your new relationship and work through the many decisions to come.
Finally, it is not uncommon for children to act out during the separation. The motivation for this is often feelings of sadness and anger, or just a desire to get you to pay attention to them. If you need parenting support around this or any parenting issue check out ReachOut Parents One-on-One Support. No matter the circumstances, the breakup of any family is tough, particularly for the kids. If both parents have a relentless focus on ensuring the kids remain safe, well and happy through the process, very often the impact can be minimised.
This article was originally published in The Courier Mail as 'Adults have a duty to protect children during breakups' on 25 February, 2018.