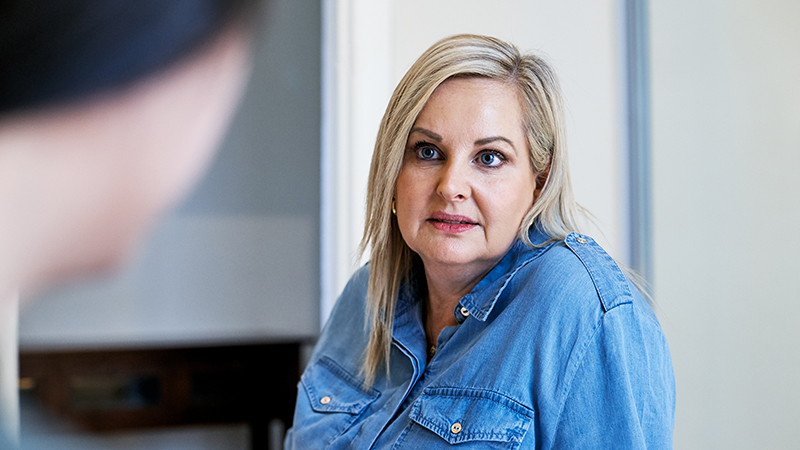 It's important to talk about suicide as soon as you are worried or see any of the warning signs in your child. There are some evidence-based techniques to make sure the conversation is effective and supportive. Here are some tips on what to say and how to go about the tough situation.
Talking about suicide: Conversations Matter
Research has informed the most effective way for having a conversation with someone who is thinking about suicide. Conversations Matter is a helpful resource that has been developed by Mental Health professionals and researchers in NSW. By talking to your child in the right way and getting further information from them, they are more likely to get to professional help.
The Conversations Matter framework suggests the following steps:
Start the conversation. Acknowledge that you're worried and why you are concerned.
Listen without judgement. Let your child speak without interruption. Take them seriously and acknowledge their feelings.
Get the person talking. Use open ended questions such as "How long has this been going on?" rather than "Has this been going on for long?". This helps to get a better understanding of their situation, thoughts and feelings.
Ask your child about suicide directly. In a non-judgmental way, ask "Are you having thoughts of suicide?". This won't put the idea into their head.
Ask about plans. People are usually at higher risk if they have a specific plan.
Keep your child safe. Stay with your child while they are feeling unsafe. If they have a safety plan, review the strategies for keeping safe with them. If there is immediate risk, contact emergency services right away.
Encourage help-seeking. You should encourage your child to talk to a professional about what's going on or contact a professional on your child's behalf.

Look after yourself. Supporting your child through a crisis can be difficult and emotionally draining. Ensure you get help too, if you need it.
Did you find what you needed?