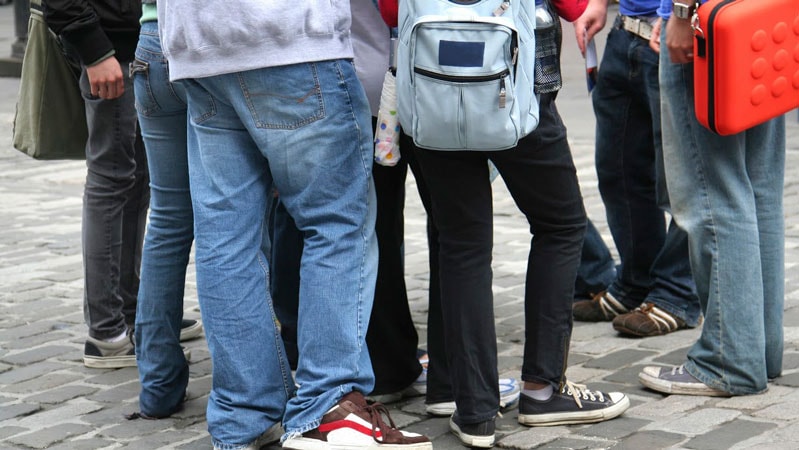 - Written by Jono Nicholas, CEO of ReachOut
On Valentine's Day, 14 high-school children were killed by a gunman whose online comments included threats that he wanted to kill people. In the days following, federal MP George Christensen posted an image of himself holding a gun and threatening "greenies", which he subsequently tried to pass off as a joke. To understand the seriousness of George Christensen's behaviour, replace him with a teenager holding a gun, and replace "greenies" with "the cool kids at school". At a time when the Government is saying it wants to take action on cyberbullying, I wonder whether our leaders will hold themselves to the same standards we are asking of our kids.
The fact is, as parents, we cannot hold our kids to standards that we ourselves don't keep. We can't ask our kids to drink responsibly if we are hungover most weekends; we can't ask our kids to drive safely if we speed; and we can't complain about cyberbullying if we behave badly online. If we want our kids to behave well online, there are some fundamental rules we can model.
The easiest and most important is to behave in a decent way in all our online interactions. Abusive social media posts, being aggressive in emails, or retweeting an offensive joke all contribute to a toxic online environment.
Next, show your kids how to manage their online lives by remembering to turn yours off. For example, minimise taking work calls at home, or reading emails at the dinner table. If you are spending too much time on social media, temporarily delete the app and take a digital break.
Finally, when you see, hear or read about a public figure behaving badly online, use it as an opportunity to talk with your kids about why it is wrong and how to behave differently. Sadly, we never have to wait long for these opportunities, including the Christensen example and recent reports of a Victorian Deputy Police Commissioner (responsible for professional standards!) using an alter ego to make obscene online posts.
The parenting challenge of our age is to teach our kids the right behaviours in both the real and digital world. To help them navigate these challenges, we as parents need to not only talk the talk but walk the walk. If we do so, our kids are more likely to be safe, well and happy – online and off.
This article was originally published in The Courier Mail as 'Do as I say not as I so, easy for adults but it doesn't work' on 4 March, 2018.