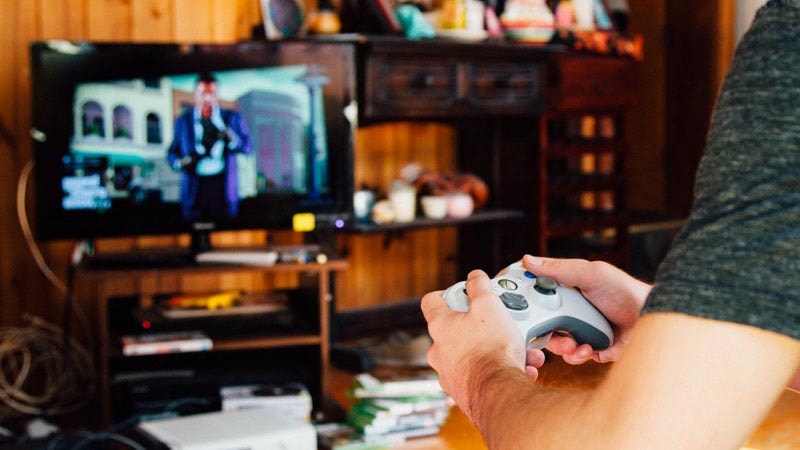 - Written by Jono Nicholas, CEO ReachOut
Anyone with kids into computer games has likely been afflicted by the phenomenon that is Fortnite. In my house it's kicked off a dance obsession and is the No. 1 most requested activity from my boys. For many parents, it has also become a source of conflict.
Sometimes raising kids is about managing the obsessive crazes that hit them - whether it be trading cards and yoyos when I was a kid or Fortnite and fidget spinners today.
The reality is that these crazes, while meaningless to us, are a big deal for our kids. As parents we need to appreciate the potential significance of these crazes in their life to understand why managing their use can cause so much distress.
The first step to managing a craze is to understand why it is so appealing to your kids. Approach the conversation with curiosity and ask them to teach you the game's ins and outs. Doing this has two advantages. First, getting involved in something your kids' love is a great way to build connections with them. Second, it will help identify any risks that you may need to deal with. For example, after asking my boys about Fortnite they shared that the game had in-app purchases and tournaments that I disabled before letting them play.
The second step is to manage the time participating in the activity upfront. Explain to your kids that playing the game fits into the 'entertainment bucket'. This bucket also includes social media, watching TV etc. Set a maximum amount of time per week that they can spend on entertainment but allow them to use this time how they see fit. This gives them some autonomy on how they spend their time but reduces the likelihood that the craze takes over their life. If your child is doing well in school, doing chores and participating in a range of different activities, you can offer them 'bonus entertainment time'.
The final part is to establish that playing video games (or a similar activity) is a reward for good behaviour rather than an entitlement that is removed with bad behaviour. Conflicts can easily break out when kids' are asked to turn the game off, in a way that the child feels is unfair. If playing games is viewed as a privilege and the amount of time they can play agreed upfront, then hopefully your kids can still embrace the craze without destroying your sanity.
This article was originally published in The Courier Mail on 17 June, 2018.